Conditions Treated by our West Haven Chiropractor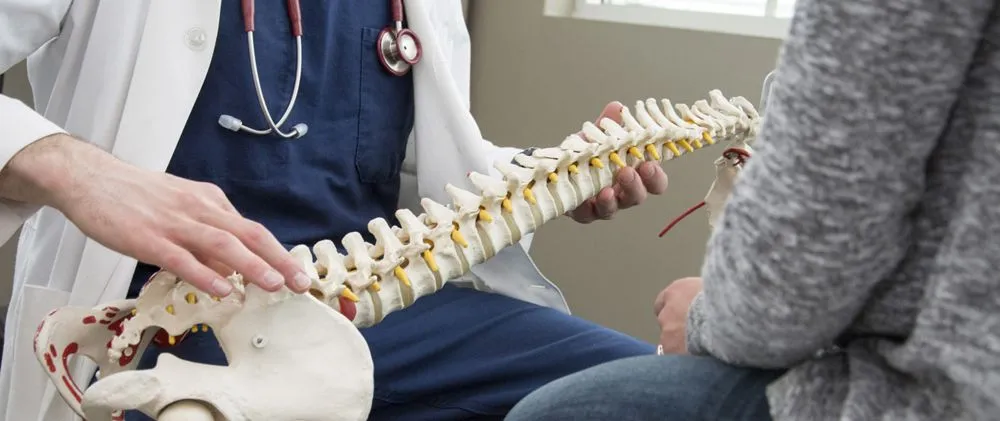 Aches and pains can happen to anyone at just about any time. Whether acute or longer-lasting, your symptoms of dysfunction shouldn't be something you have to settle for. Our West Haven UT chiropractic staff offers evidence-based treatments for a wide variety of conditions.
Our Wide Variety of Chiropractic Treatments
As a chiropractor in West Haven, Dr. Brian Tolman offers a wide variety of diagnostic and therapeutic services that can effectively treat a wide variety of conditions, including:
Neck pain, back pain, and joint pain
TMJ (jaw) dysfunction
Joint subluxations (misalignments)
Muscle spasms, strains, and tears
Tendonitis
Sports-related injuries (including plantar fasciitis, patellofemoral pain syndrome, medial and lateral epicondylitis)
Auto accident related injuries (including whiplash)
Work-related injuries (including repetitive motion injuries, lifting injuries, and text neck syndrome)
Pregnancy-related pain
Headaches and migraine headaches
Sciatica, radiculopathy, and other nerve impingement syndromes
Disc problems (degenerative disc disease, disc herniation, disc bulge)
Arthritis, spondylosis, spinal stenosis, and other age-related "wear and tear" injuries
Fibromyalgia
Allergies and asthma
Please note that this isn't an all-inclusive list. If you don't see your condition listed or not entirely sure what you're dealing with, don't hesitate to get in touch with us! We'd be happy to meet with you, help you learn more about your condition, and find an appropriate drug-free and non-invasive treatment plan that will meet your unique needs (and fit your busy schedule, too!).
Plus, in addition to the above-mentioned conditions, we also provide detox programs, exercise prescription, nutritional counseling, ergonomics and postural re-training, and lifestyle guidance for patients struggling with stress, weight loss, and even sleep difficulties.
Do You Have Acute or Chronic Pain? Contact Our Chiropractor in West Haven for Natural & Drug-Free Healing
We'd be honored for you to let our chiropractor in West Haven UT help you and your family live well—you all deserve it! Contact Live Well Chiropractic today by calling (801) 731-9899 to schedule your initial consultation or to learn about the comprehensive chiropractic care services we offer.