Are you struggling with low energy, digestive problems,
or excess weight that just won't budge?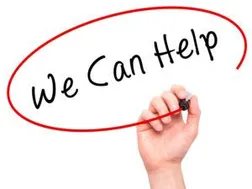 EAT WELL
is the nutritional arm of Live Well Chiropractic where we work with patients to improve their overall wellness. We're passionate about helping you reach your goals and find vibrant, lasting health. To that end, we offer various nutritional programs, therapies, health education, and wellness support. These services include the following:
Complete Nutritional Assessment and Health Evaluations for Adults and Children

Fat Loss, Detoxification, and Candida Cleanse Programs

All-Natural Nutritional Support for Diabetes, Cancer, Heart Disease, Dementia, Depression, Thyroid Disease, Adrenal Fatigue, & Others

Inflammatory Conditions including Kidney Stones, Lung & Skin Disorders, ADD/ADHD, GERD, and other Digestive Disorders


Brain Reprogramming Sessions with Light and Sound Stimulation

Personal Health Coaching

Full-service Detox Therapies including Whole Body Vibration, Detox Ionic Footbath, and Lymphatic Detox Massage

All Natural Herbal Support

Let Us Help You Get Healthy and STAY Healthy!
CALL (801) 731-9899 TODAY to schedule a Nutritional Evaluation
for ONLY $25 (regularly $125)!
It includes a complete health assessment, nutritional supplement recommendations, and an introduction to all the ways we can help address your specific needs.
EAT WELL VIDEOS:
IMMUNE SUPPORT:
DEALING WITH STRESS & ANXIETY: